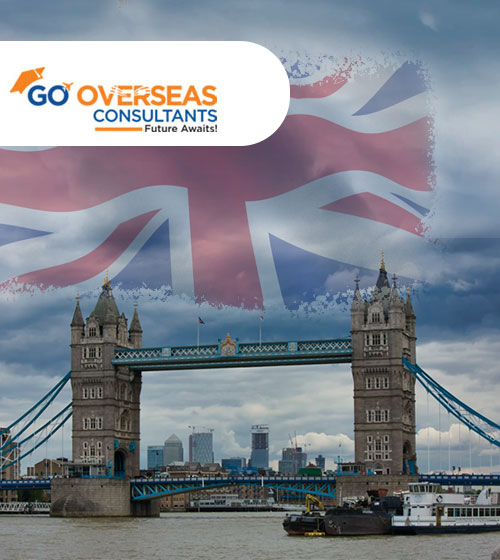 UK universities continually list among the world's highest, with globally respected with acknowledged credentials. We have what you need to achieve your success, from our world-renowned universities to our creative approach of teaching and the leading minds who offer it.

For some of the most influential minds in history the UK has been the default alternative. World most influential leaders have been trained in the UK, and if you're thinking of accomplishing major stuff, you can be confident you 're living in the UK.
UNIVERSITY
OXFORD UNIVERSITY
CAMBRIDGE UNIVERSITY
UNIVERSITY OF SUNDERLAND
UNIVERSITY OF HULL
COVENTRY UNIVERSITY
COURSE
BA (HONS) ACCOUNTING & FINANCE
BA (HONS) BUSINESS & ECONOMICS
BSc INTERNATIONAL BUISNESS
MA ACCOUNTING & FINANCIAL MANAGEMENT (CIMA)
MBA (WITH PLACEMENT)
MSc INTERNATIONAL BUSINESS (WITH PLACEMENT)
ELIGIBILITY REQUIREMENTS
Mostly in case of postgraduate studies, most of the good universities are looking for the high privileged degree. At an undergraduate level, most of the significant universities are 60 percent or higher. There are several candidates who have been accepted to second-class universities in the UK. There are instances where substantial work experience is perceived to be the location of a bachelor's degree.

The standard English language proficiency requirement for most universities is 5.5 to 6.5 on IELTS or 79 on TOEFL (ideally IELTS with even a result of 5.5 to 6.5 or TOEFL with a grade of 79), while these examinations could be additional qualifications for securing the visa.