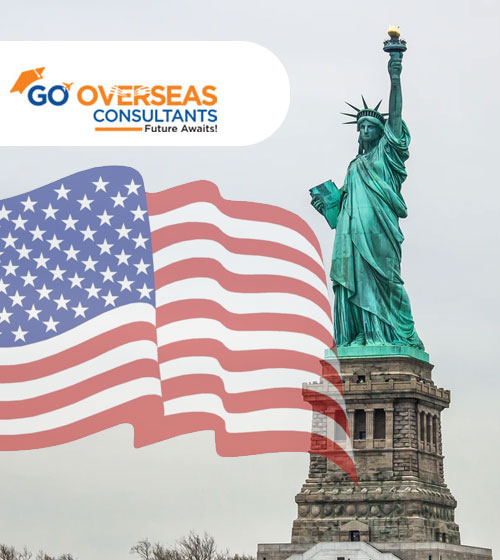 U.S. universities remains privileged to be at the forefront of technology, science & technologies and to provide their students with the finest facilities and services available. The US has one of the best school systems in the world, with exemplary programmes in all specialisations. Exceptional curriculum opportunities are available at the undergraduate level in both traditional subjects and technical fields. Students often have the chance to collaborate and learn from some of the world's best scholars at the master's and PhD level. Qualifications awarded by U.S. universities are recognised internationally for their intellectual excellence.
UNIVERSITY
ARIZONA STATE UNIVERSITY, PHOENIX, ARIZONA (ALL UG PROGRAMS, THUNDERBIRD SCHOOL OF GLOBAL MANAGEMENT)
UNIVERSITY OF ARIZONA, TUCSON, ARIZONA (ONLY UG)
BOSTON UNIVERSITY
ILLINOIS INSTITUTE OF TECHNOLOGY
COURSE
COMPUTER SCIENCE
MBA ( with specialisations)
⦁ M.S. Data Analytics
⦁ M.S. Computer Science
⦁ M.S. Cyber Security

⦁ Mobile Marketing & Social Media
⦁ HRM
⦁ Marketing
⦁ International Business
⦁ Finance
⦁ Management Accounting

MASTER'S DEGREE HEALTH SCIENCE
OTHER PROGRAMS
⦁ Master of Public Health (MPH)
⦁ Master of Healthcare Administration (MHA)

⦁ Master of Forensic Science
⦁ M.A. Counselling psychology
⦁ M.A. Human Behaviour
⦁ M.A. Human Resources Management

ELIGIBILITY REQUIREMENTS
U.S. universities generally do not approve 3 years of bachelor's degree of India education system such as BA, B.Sc., B.Com for acceptance to their master's degree courses. Fundamental years of education up to sixteen years is an essential criterion for entry to master programmes in most US universities. Besides TOEFL (IELTS and PTE are also approved by many universities), students are also expected to pass competitive exams such as GRE / GMAT in order to obtain admission and financial assistance to good US universities and also to obtain a visa without difficulties.